Gamechanger Custom Orthotics
$59.24

This is a real custom orthotic!

3mm version designed for dress shoes or running shoes with paper thin stock insoles.

5mm Version fits in most shoes. Can be trimmed down up to one full size.
Guaranteed life changer for people with flat to mid arch or your money back!
Absorbs 91% of impact energy in lab testing compared to 53% in other "performance" insoles (ASTM F 1614 -1999)
Custom forms to the unique arch shape and provides prevention of overpronation related injury and soreness
Excellent for snowboard custom boot fitting
Our proprietary material in the exact same formulation is used by NASA on the ISS
Description
Is this insole right for you?
Gamechangers are custom orthotics and recommended for those with a flat foot or mid arch who suffer from joint soreness (ankles knees hips or back) after walking or sports.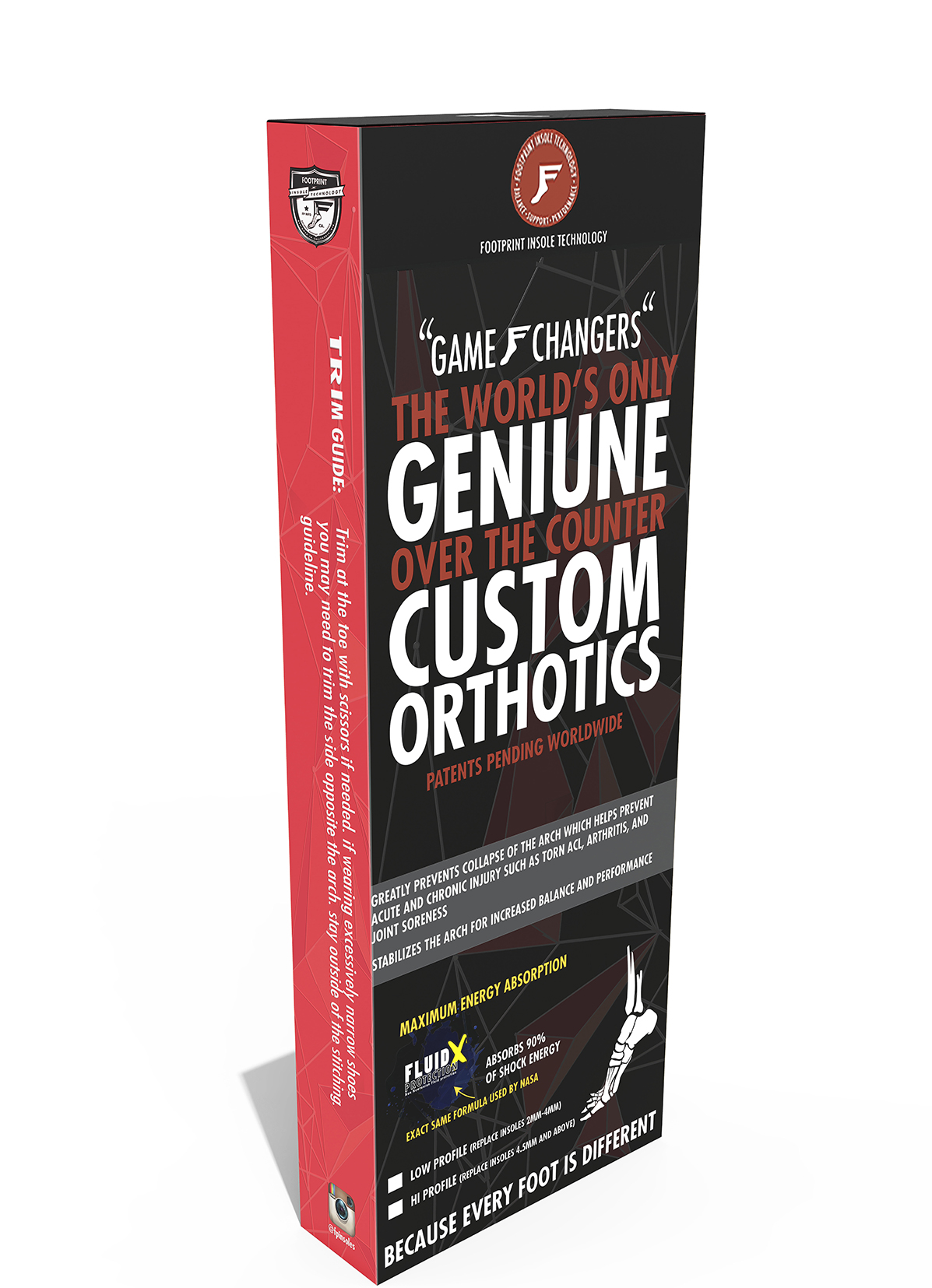 Women's sizing:
Simply add two sizes up on a men's size to determine the women's size. EX: A men's 7 is a women's 9
Gamechangers shape to your unique specific foot and prevent the arch from collapsing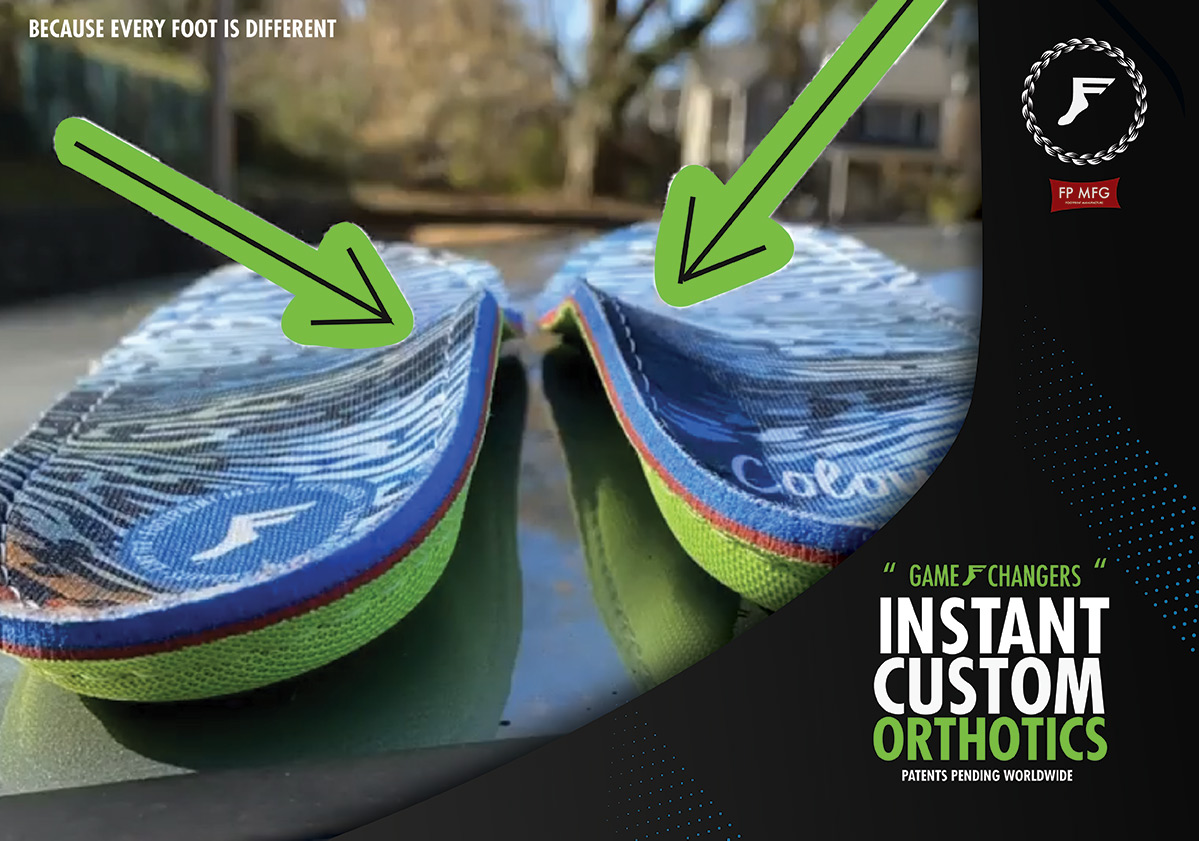 A few examples of customer images of their own custom molds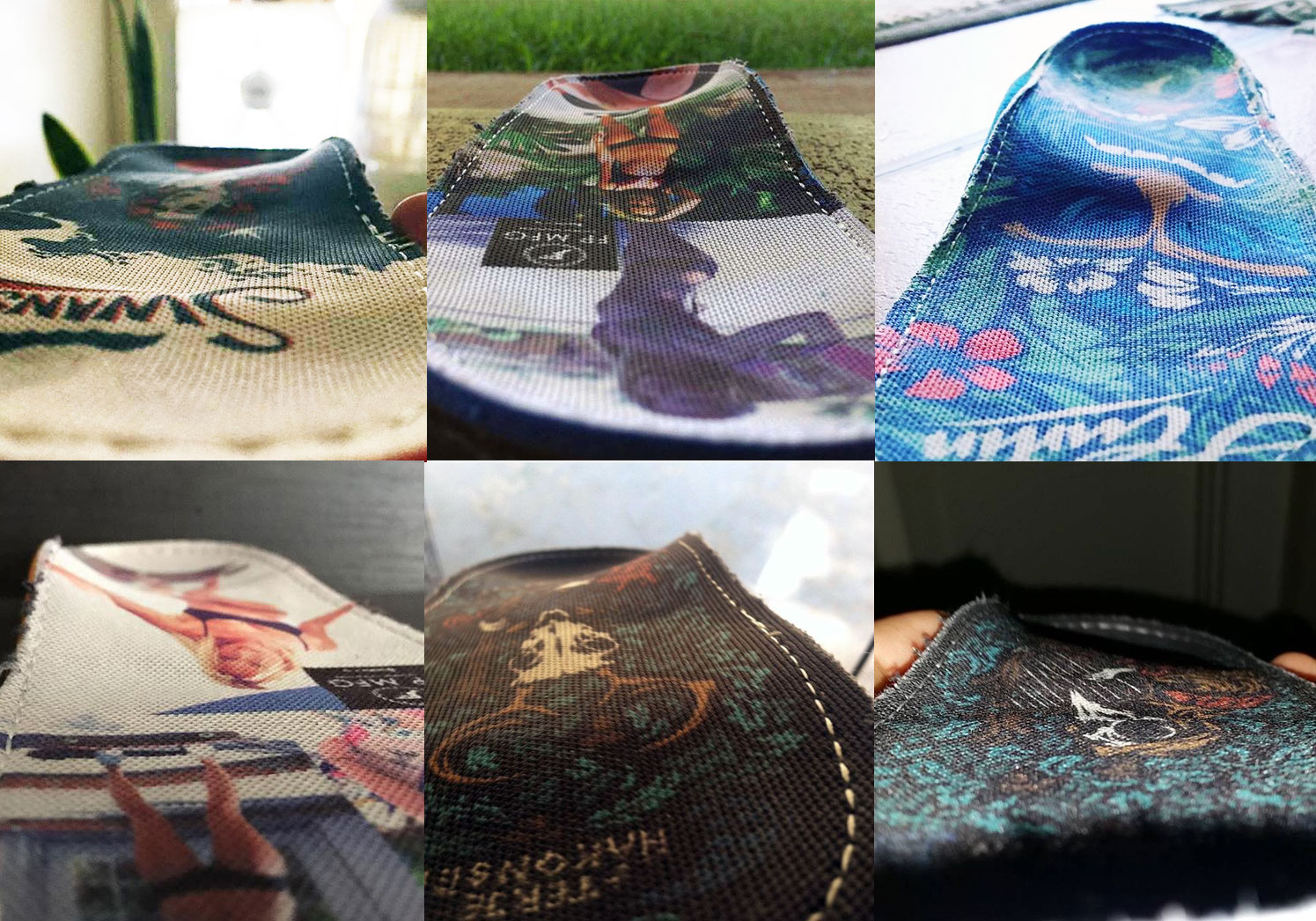 Snowboard all day pain free
and many acrobats use Gamechangers while performing and in their socks while tumbling
In addition to use by soldiers our proprietary energy absorbing material is used for blast protection in tanks, submarines and helicopters.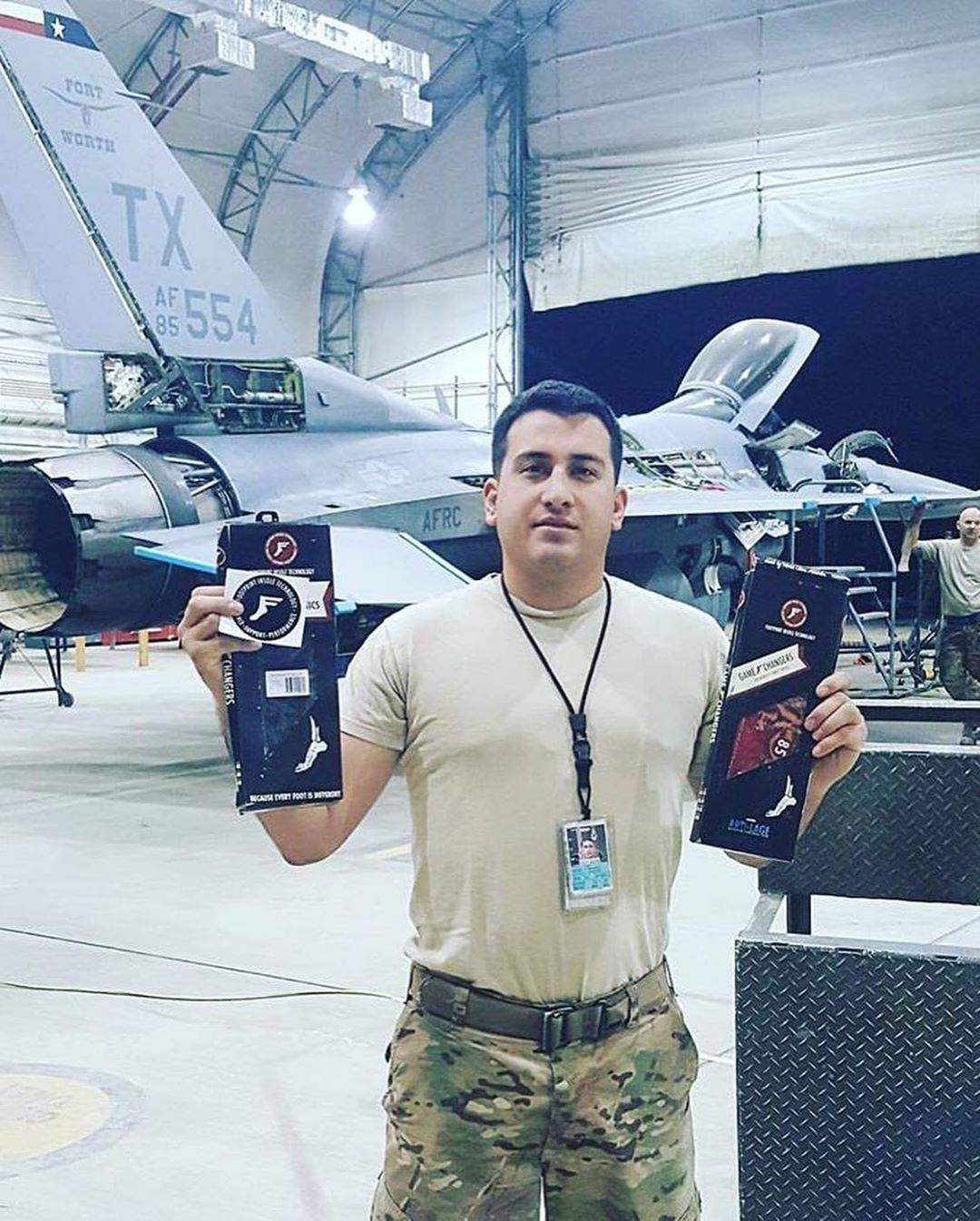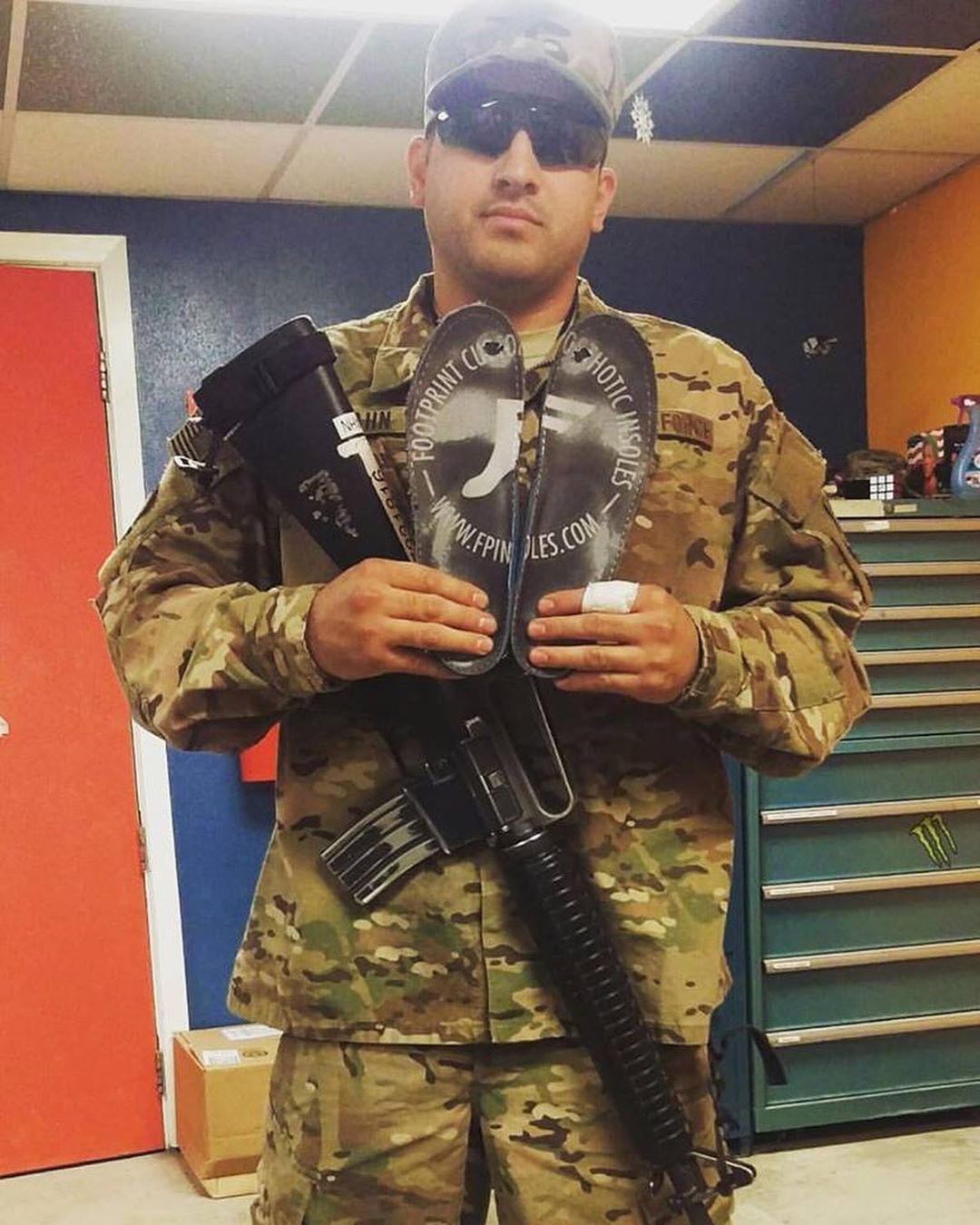 The highest impact sport needed serious solutions
1. Trim
Line up our stock insole and trim the toe if needed. If you have narrow shoes it is extra important to trim the side of the gamechangers oposite the arch.
2. Heat in the Oven
Heating to 225F for 8-10 minutes causes the inner arch chamber to soften and expand allowing the insole to take the exact shape of any arch.
4. Enjoy the benefits of a custom orthotic
Normally,as the muscles in your foot get tired or when taking heavy impacts, your arches will start to collapse. This leaves you prone to injury and soreness as your joints stop working in alignment.
Gamechangers:
increase balance
stop the arch from collapsing (overpronation)
increase performance time
prevent arthritis from uneven cartilage wear
prevent acute injury such as torn ACL
4. Molding process
The insole takes the unique shape of the foot and becomes firm as it cools down. Firm enough to truly support the skeletal structure.
Place in shoe and walk for a dynamic mold
Stand on the insole for solid mold
Sit and apply moderate pressure for an arch building mold
5. Remold to new shoes
When moving from narrow to wide shoes or vice versa, remold your gamechangers for the best fit.
This is not possible with lab made orthotics which makes Gamechangers a superior choice.
Additional information
| | |
| --- | --- |
| Weight | N/A |
| Dimensions | 13 × 5 × 3 cm |
| ainsoles-size | M4/4.5 | W 6/6.5, M 5/5.5 | W 7/7.5, M 6/6.5 | W 8/8.5, M6/6.5 | W 8/8.5, M 7/7.5 | W 9/9.5, M7/7.5 | W9/9.5, M 8/8.5 | W 10/10.5, M8/8.5 | W10/10.5, M 9/9.5 | W 11/11.5, M9/9.5 | W11/11.5, M 10/10.5 | W 12/12.5, M10/10.5 | W 12/12.5, M 11/11.5 | W 13/13.5, M11/11.5 | W13/13.5, M 12/12.5 | W 14/14.5, M12/12.5 | W 14/14.5, M13/13.5 | W 15/15.5, Size 13/13.5 |
| gamechangers-graphics | Colours Collectiv, Colours Diber Kato Cyber Girl, Dakota Servold, Ethnic Legacy, FP Camo, Jorge Simoes, Kelvin Hoefler x Hidetoshi Yamada, Light Grey Camo, ODB WU TANG Clan Welfare Card, Otaku, Paul Hart Conspiracy, Paul Hart Early Woom, Robot Legacy, White Camo, Will Barras |
| thick | 3mm, 5mm |